My take on Persian racism (Persianism/Aryanism) and its effects on silencing non-Persian ethnicities/nationalities in Iran and even abroad, in an interview with VOA (Azerbaijani Service):
Here, I explain how my rejection of mainstream narrative of Iranian nationalism and defiance to dominant Persianist discourse can evoke extreme reactions from among the Iranian diaspora and restrict freedom of speech even if activists live abroad.
For instance, a couple days ago, I shared a photo with the son of the former Shah of Iran at the centennial of the Republic of Azerbaijan, wishing freedom and salvation for South Azerbaijan (Iranian Azerbaijan) from discrimination and tyranny. This simple event cost me animosity, insults, threats, and isolation.
نقطه نظراتم در خصوص نژادپرستی ایرانی (پارس گری/آریایی گری) و تاثیرات آن بر ساکت/خفه/خاموش کردن صدای قومیت ها/ملیت های غیرپارس در ایران و حتی خارج از کشور در مصاحبه با صدای آمریکا (بخش آذربایجانی):
در این مصاحبه توضیح می دهم چگونه رد کردن روایت غالب ناسیونالیسم ایرانی و سرکشی در مقابل دیسکورس پارس گری می تواند حتی در جامعه استبداد زده ایرانی خارج از کشور، واکنش های تند و شدیدی به همراه داشته و آزادی بیان کنشگران را محدود کند. بطورمثال، عکس انداختن با پسر شاه پیشین ایران در صدمین سالگرد استقلال جمهوری آذربایجان و آرزوی حضور ایشان در جشن آزادی آذربایجان جنوبی از شر تبعیض و استبداد برایم طوفانی از هجمه ها، خصومت، تهدید و توهین های مجازی و حقیقی به همراه داشت.
İyun 19, 2018
---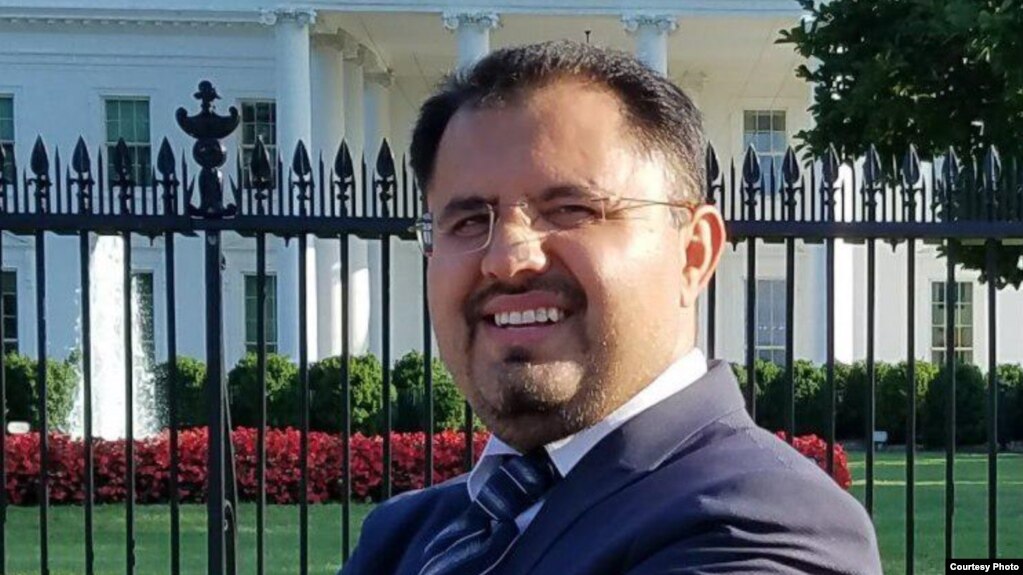 Əhməd Haşiminin sözlərinə görə, xaricdəki İran icmaları ilə ünsiyyətdə olan insanlar bəzi məhdudiyyətlər və qırmızı cizgilər üzündən öz düşüncələrini dilə gətirməkdən qorxurlar. EMBED SHARE
by VOA EMBED SHAREThe code has been copied to your clipboard. The URL has been copied to your clipboard
---
No media source currently available0:0014:120:00 Direct link Pop-out player
İran Xarici İşlər Nazirliyinin sabiq əməkdaşı keçən günlərdə öz Facebook səhifəsində Azərbaycan Xalq Cümhuriyyətinin 100 illik yubileyi münasibətilə Vaşinqtonda keçirilən tədbirdə çəkilən bir fotoşəkili paylaşdıqdan sonra ciddi hücumlara məruz qaldığını deyir.
Əhməd Haşimi baş verənləri Amerikanın Səsinə müsahibədə açıqlayıb.
O, həmin tədbirdə iştirak edən İranın son şahı Məhəmmədrza Pəhləvinin oğlu Rza Pəhləvi ilə birlikdə çəkdiyi fotoşəkili Facebook səhifəsində bir açıqlama ilə bərabər paylaşmışdı.Bu təhdidlər təbii ki təsir edir. İnsanların yazmaqda və danışmaqda əlini-qolunu bağlayır. Yəni, təhdid olanda, insan ikinci dəfə bir iş görməyi düşünəndə bəzi şeyləri yenidən gözdən keçirməli olur.
Açıqlamada, Əhməd Haşimi Rza Pəhləvinin bir gün "Güney Azərbaycanın ayrı-seçkilikdən azad olunması münasibətilə" keçiriləcək olan tədbirə də qatılacacağını arzu etdiyini ifadə edib.
"Bu, İran milliyyətçilərinin xoşuna getmədi və başladılar hücuma. Özüm və ailəmə qarşı yazılı və sözlü təhdidlər aldım. Sonunda müvəqqəti olaraq Facebook səhifəmi qapatmağa qərar verdim," Haşimi söyləyir.
Onun dediklərinə görə, bu növ təhdidlər və qırmızı cizgilər ABŞ-da yaşayan İran icması ilə əlaqədə olan insanları özlərini senzura etməyə məcbur edir.
Haşiminin sözlərinə görə, "İranda düşüncə azadlığının inkişaf etməməsi xaricdəki müxalif qruplara da təsir edir. Onların bir çox qırmızı cizgisi var. Bir çox insan haqları mövzusunda da olur bu qırmızı cizgilər. Bu da məhdud edir insanları. Danışmaq rahat deyil."
O deyir ki, "bu təhdidlər təbii ki, təsir edir. İnsanların yazmaqda və danışmaqda əlini-qolunu bağlayır. Yəni, təhdid olanda, insan ikinci dəfə bir iş görməyi düşünəndə bəzi şeyləri yenidən gözdən keçirməli olur… Buradakı İran icması çox da böyük deyil. Bir təhər insanlarla üz-göz olursan."